Please know that since writing this post our road has been fixed, we can freely travel and we are open for business!
We are all used to flooding in the wider Canungra district, but this situation was a little different. Queensland experienced an unprecedented rain event for 5 days. With what became known as a "rain bomb" hovering, we knew that we were likely to be in for some flooding in the area. We just didn't think it would affect us so much. On Thursday the 24th of February our temporary causeway (while the council are building our new bridge) on Flying Fox road, was washed away. This meant that our guests, our family and 200 plus people in the district were stuck temporarily.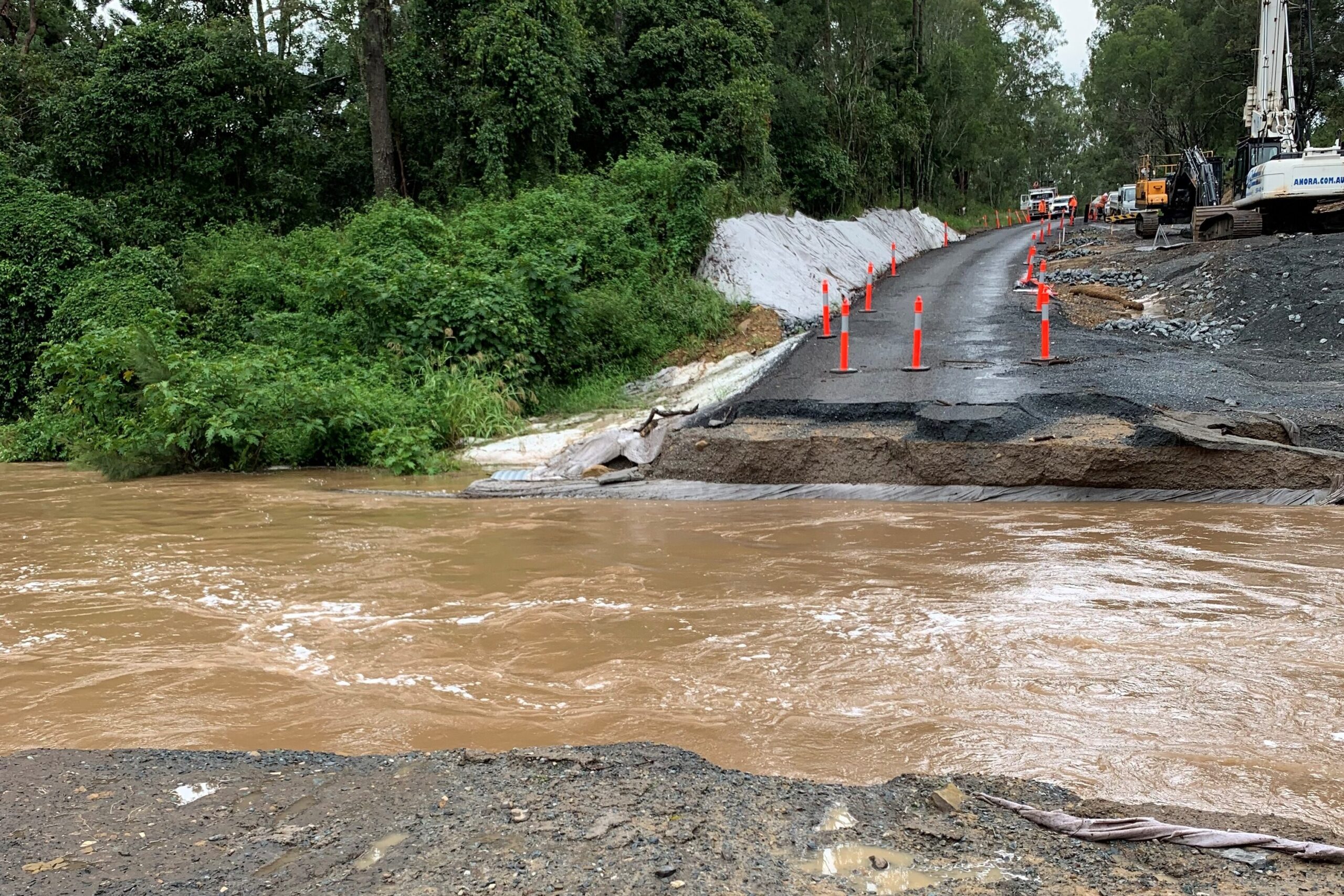 Rob and Nikki, who were our guests, were enjoying their time here at Country Mile Escape and happy that they got to have an extended stay. We relied on country ingenuity and our local community quickly organised a flying fox rig to get supplies across to those of us who were affected by the washout. Community members on the side organised deliveries from local businesses for food and drink, medical supplies, and animal fodder. Our little valley was definitely living up to the history behind its name with the flying fox rig.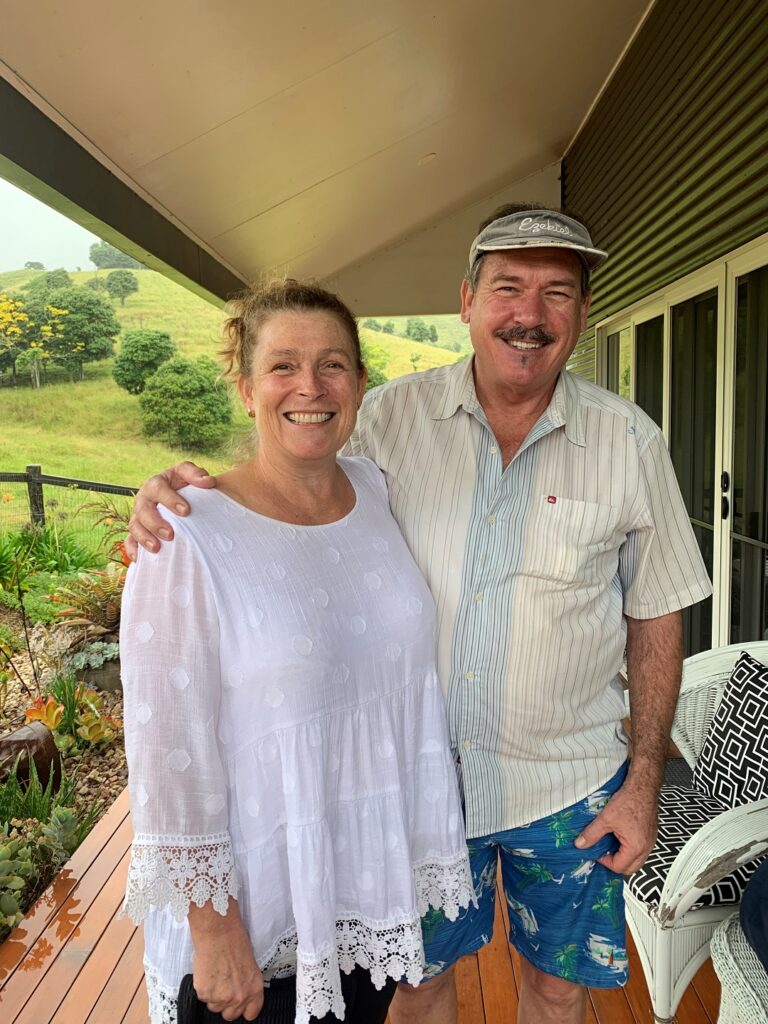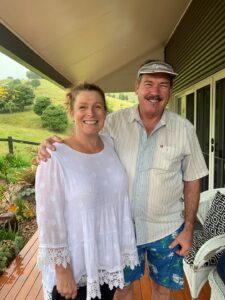 With the creek dropping to a safe and low enough level on Friday, we took the opportunity and were quickly able to get Nikki and Rob across with the help of neighbours and their backhoe. Our guests had quickly organised a family member to come and pick them up. Rob and Nikki totally enjoyed the excitement of being driven out across the creek in a backhoe to get to the other side safely. Their family member was waiting on the other side to take them back to the north side of Brisbane.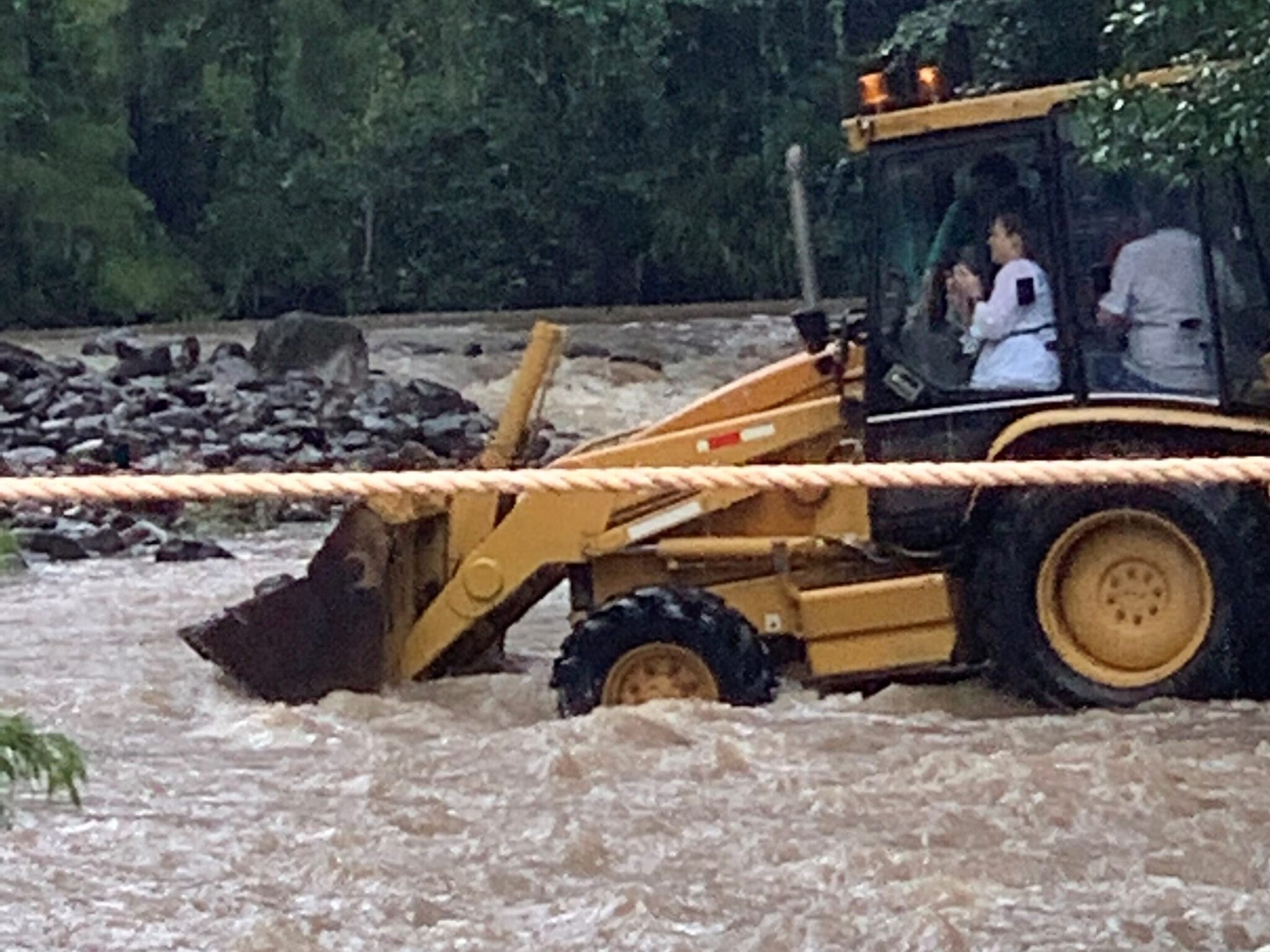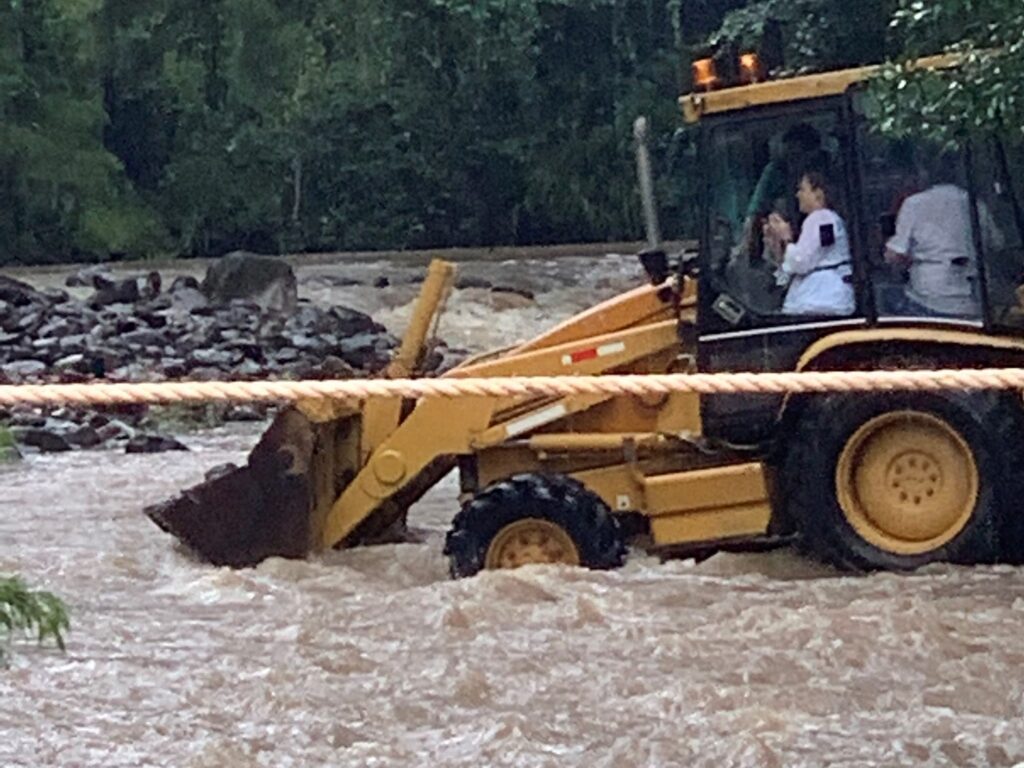 Then the rain returned for a couple more days and we returned to waiting for it to end. Finally, the rain cleared and the council were able to start work on rebuilding our causeway. We are all hoping that the causeway is rebuilt quickly and life returns to its usual pace. It is astounding that our little patch got so much rain in those few days and while it has its problems, our dams and creeks will be full and our property will flourish. It will be a great time to visit!