Located down the driveway next to The Shoe Vault it is easy to miss this little jewel but you will be sorry if you do!
There is a range of hand-made and quirky items in this little laneway of market stalls which are open on Friday, Saturday and Sunday.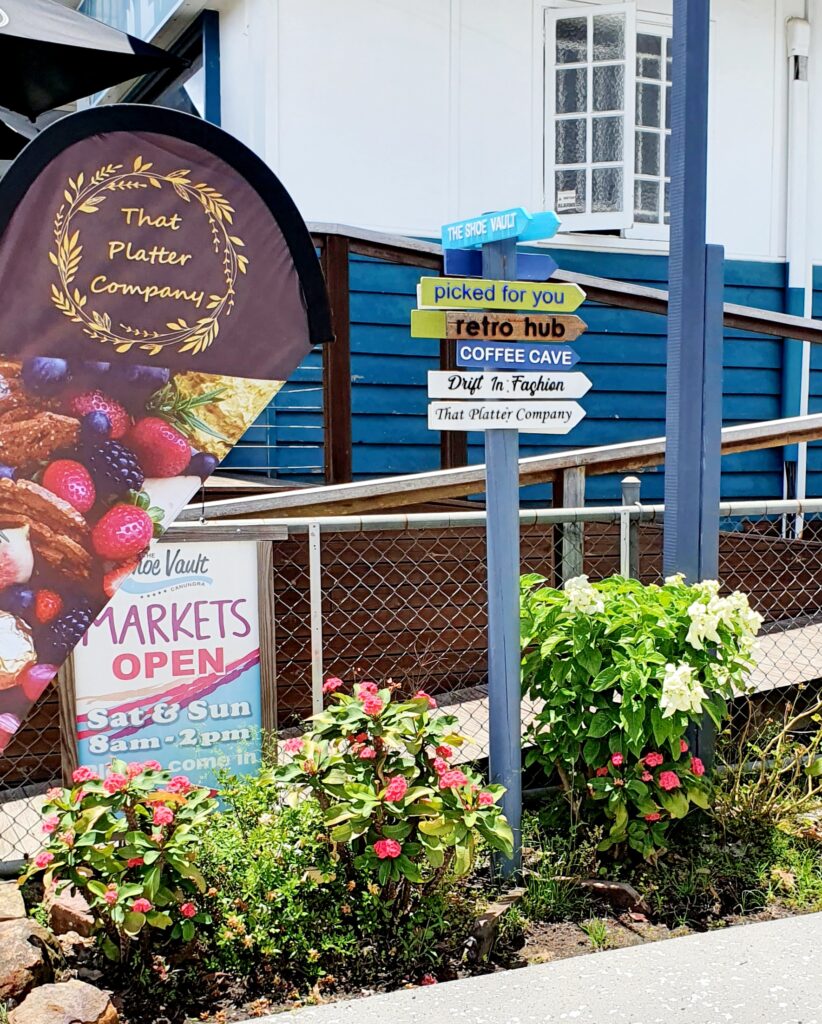 The Shoe Vault market is currently home to Six Oaks Coffee Cave, Drift-in Fashions, The Retro Hub, Picked for You, and That Platter Company.
The friendly hosts, relaxed environment, lots of greenery and cane furniture create a lovely ambience at Six Oaks Coffee Cave.
Take a moment to sit and have a coffee from Six Oaks Coffee Cave where you can relax and chat with friends while enjoying fine coffee and fresh homemade cakes.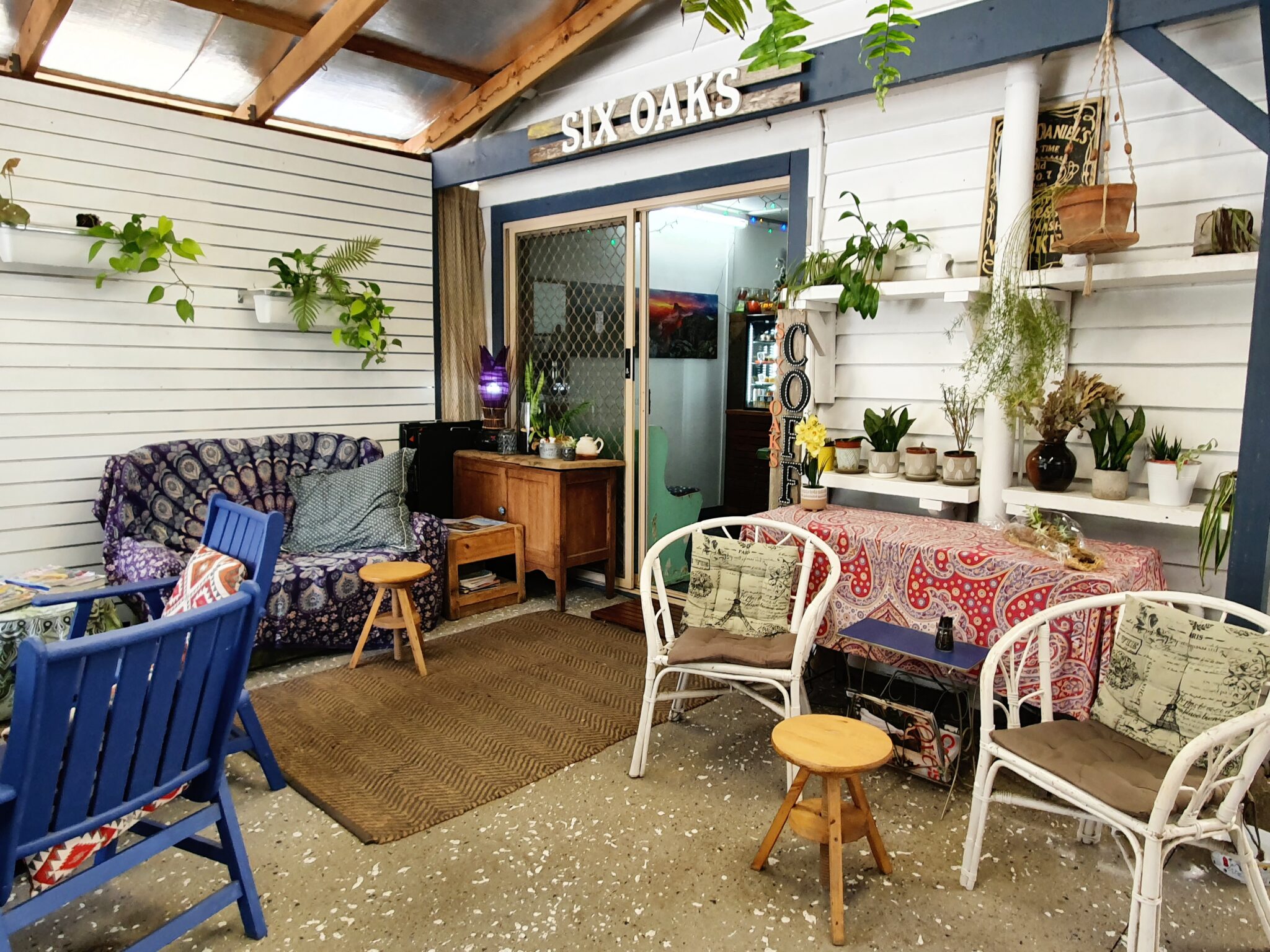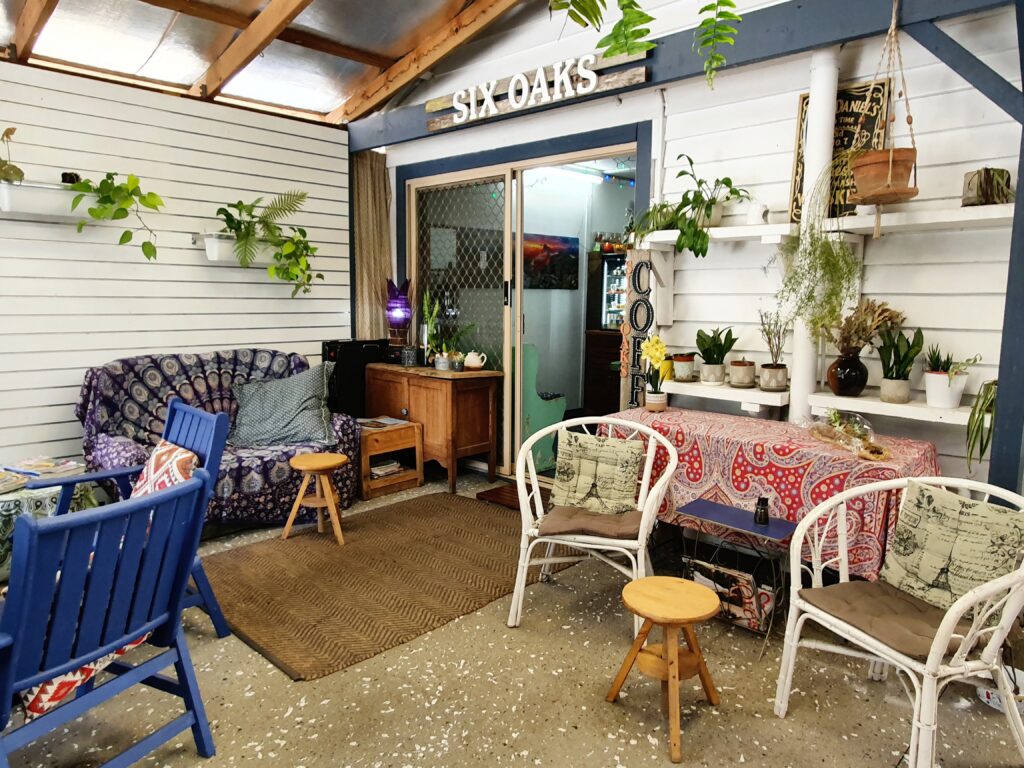 Wandering further down the path, through the explosion of greenery you will find the gorgeous Drift In Fashions, with lovely clothing and indoor and outdoor decor items. This is such a beautifully tranquil shop to step into.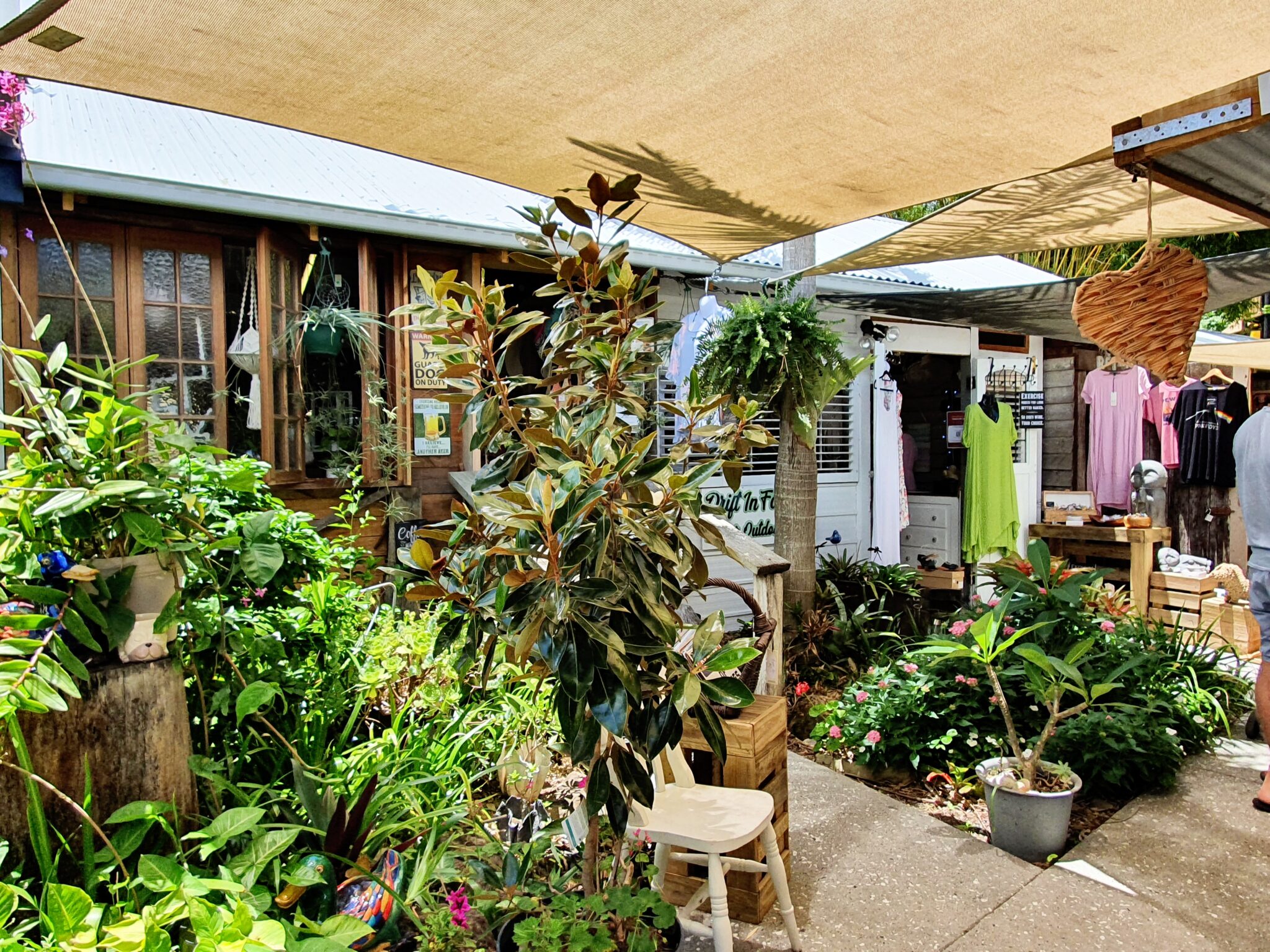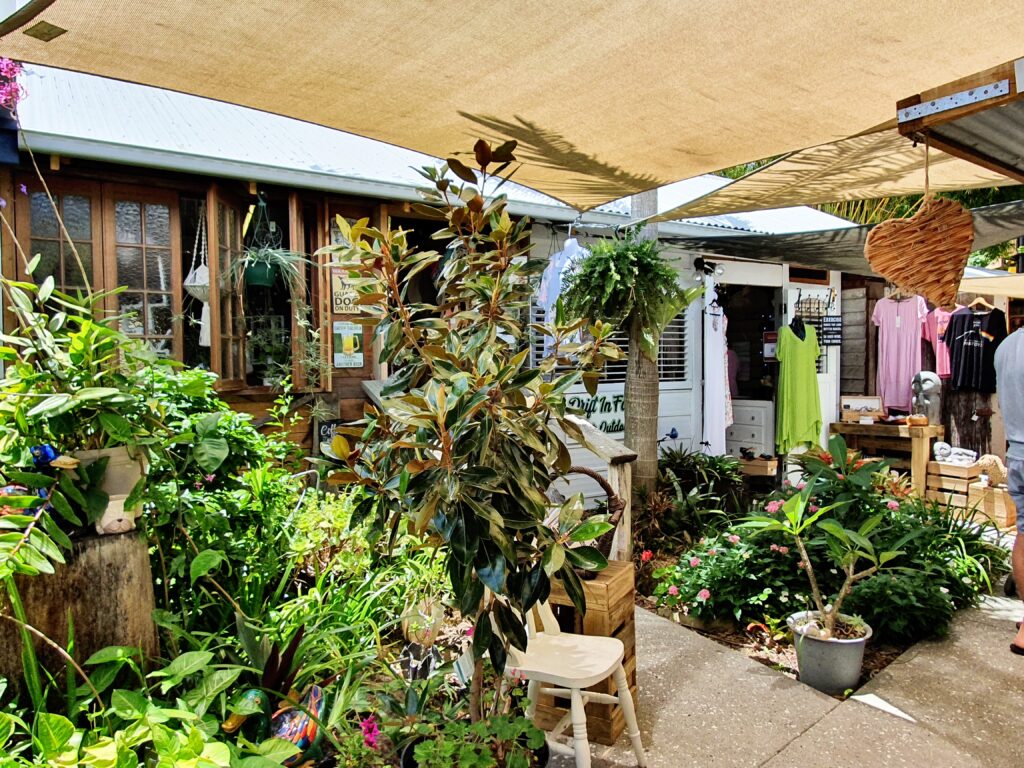 Across from Drift In you will find Picked For You which sells locally made products and candles. You can find a range of items that make great gifts.
As you near the end of the laneway you find a treasure trove of realtor items and collectibles. For those who love all things retro then The Retro Hub will delight you!
Inside is a treasure trove of retro items, from crockery to bric-a-brac as well as electronics and other memorabilia. Whether it is an old Atari game, old records, pop collectibles, this shop will have you enjoying a trip down memory as you browse the ever-changing collection of items available.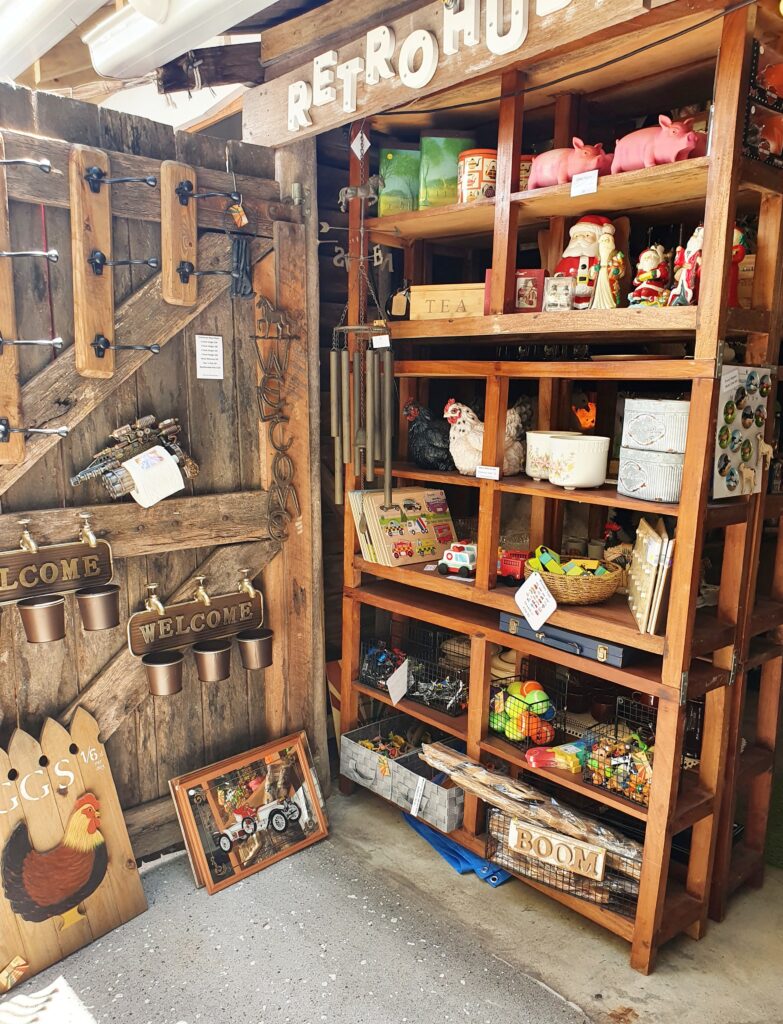 And the last stall next to the shaded seated area is That Platter Company, which we can personally recommend. They specialise in Grazing tables, Boxes and Platters, full of fresh and yummy choices that will delight your taste buds. That Platter Company is always happy to help you organise platters for a party or special event.