Well, we made it to the end of another eventful year, full of restrictions, lockdowns and other covid related issues. We have welcomed hundreds of lovely guests to our property during 2021 and as far as we can tell they all enjoyed themselves and like what we do. Phew! That's a relief!
We had to cancel one of our much-loved events as part of Eat Local Week – our annual dinner was to feature the wonderful culinary skills of Caz and Mitch from Scenic Rim Cooking Classes. Perhaps we will be able to hold it again in 2022? You can subscribe to our newsletter to find out what's coming up.
We did get to hold our first ever night of opera under the stars with the fabulous Tenori as our contribution to the annual Turn Canungra Pink campaign for Breast Cancer. One hundred people came and joined us on our lawn looking down the valley as the day faded to sunset, listening to the wonderful voices, sipping local wines from the Canungra Valley Vineyard and enjoying platters from That Platter Company.
Another first for us in 2021 was holding the wedding ceremony of Emily and Matt. This lovely couple shared the biggest day of their lives with us and it was such an honour.
They approached us about wanting to hold their small intimate wedding ceremony on our property. As it wasn't something we normally do and they only wanted a very small group, we thought why not, and so we did.
We also had a bride and party book in the cabins so that she could get ready with her bridesmaids. They also took some relaxed photos before leaving for her wedding.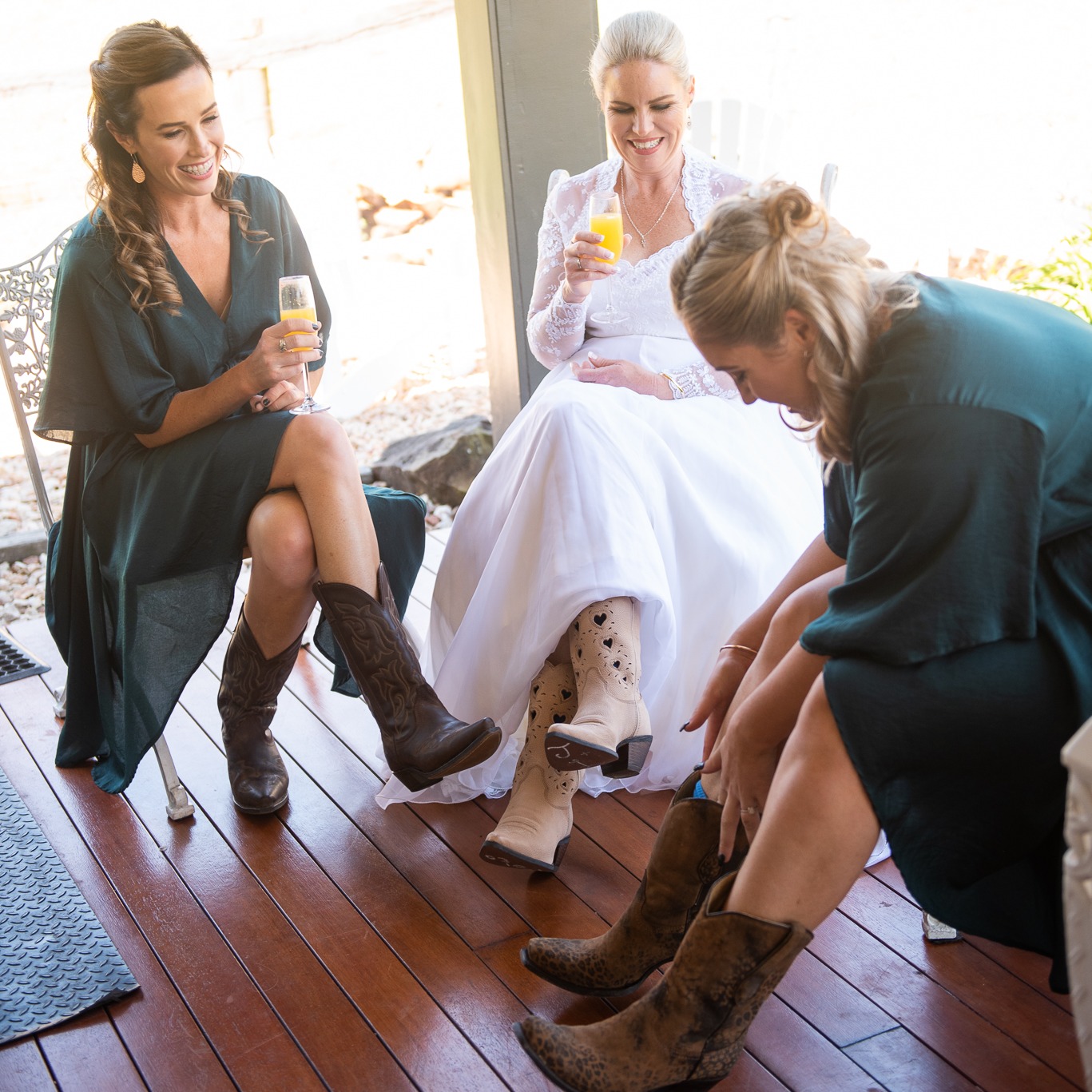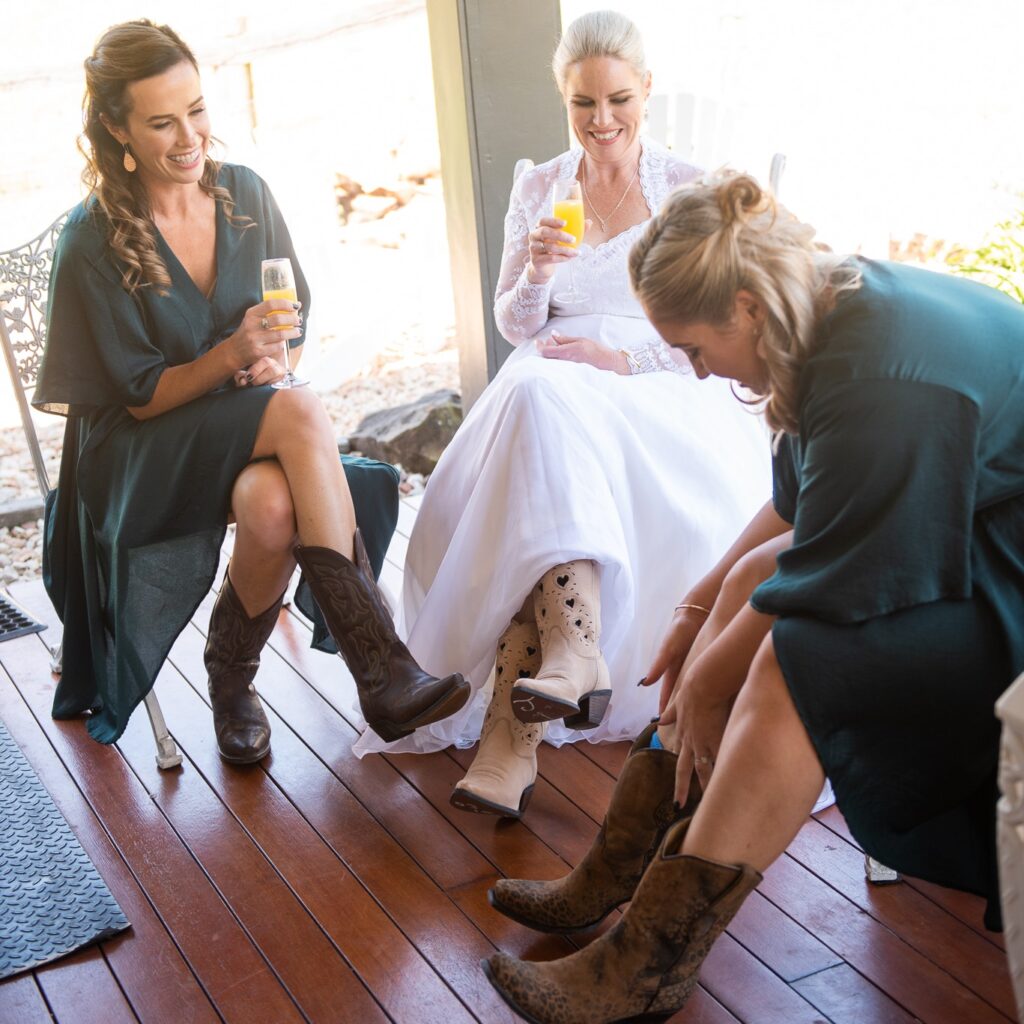 We hope to bring you more news on the exciting topic of weddings in 2022. In the meantime, remember we have the perfect accommodation for romantic intimate proposals and while preparing for your wedding.
As 2022 starts to build steam we would love to see some of our wonderful guests returning to visit. We have an exciting Wellness package coming in February to help you recover from all the stress of 2021 and to get 2022 off to a good start. And now it's back to the farm work catchup we are doing while the hubby is on his Christmas break.